Introduction
The widespread use of technology and its development undoubtedly points to the fact that humanity is in the digital age. Key aspects of this era include:
ubiquitous internet, enabling global communication;
digital technologies used in computers, smartphones, tablets, and household appliances;
digital processing of information, representing data in binary form;
digital culture and entertainment, giving rise to digital music, video games, and digital content replacing paper-based media. The digital age has significantly impacted the world of music.
Consumption has shifted from analog playback to streaming platforms.
Consumption has shifted from analog playback to streaming platforms. However, vinyl records are making a comeback, with many predicting a resurgence in the sales of this classic way of listening to music after a roughly two-decade decline (1995–2007). This raises the question: What distinguishes traditional vinyl record playback from modern streaming in terms of sound quality? Are both methods of playback identical?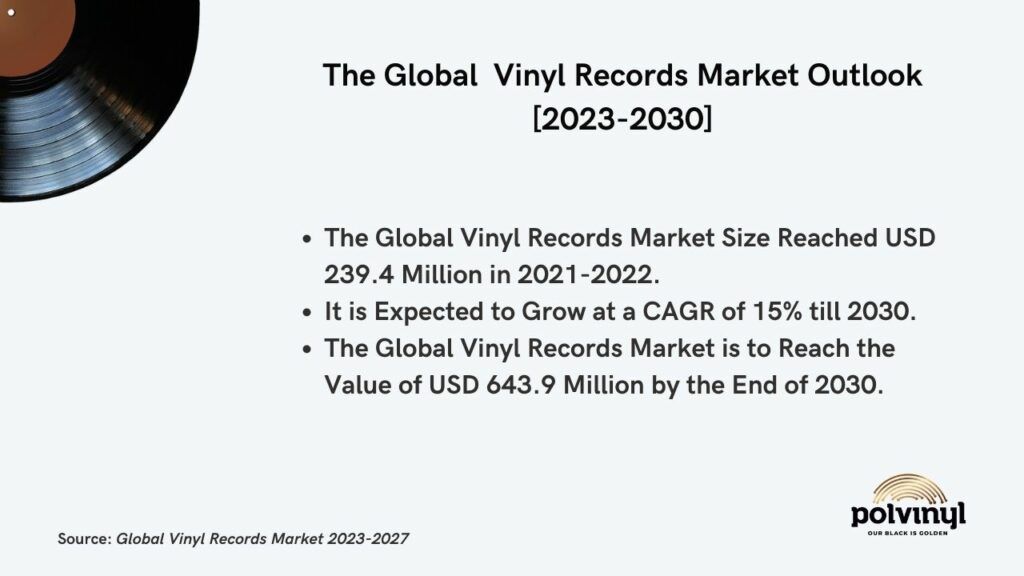 Certainly, both formats have their advantages and disadvantages. Vinyl enthusiasts argue that this format provides excellent auditory experiences in terms of sound quality while streaming has gained popularity due to the simplicity of music playback and accessibility.
In discussing these formats, there are many debates about sound quality. Let's examine the differences between the sound quality of vinyl records and streaming to better understand the factors that influence the ultimate auditory experience.
Vinyl Sound Quality: Warmth, Depth, and Authenticity
Vinyl music has a long history and continues to be highly popular among audiophiles. On December 21, 1948, Columbia Records pressed the first vinyl record. Developed in collaboration with vinyl material inventors, the Long Play (LP) format introduced groundbreaking technology that redefined auditory experiences. Since then, vinyl records have offered excellent sound quality, longer playback time, and increased durability.
Many believe that the distinctive sound of vinyl has a unique charm that captivates not only audiophiles. The analog nature of vinyl records provides exceptional auditory experiences. When the needle travels through the grooves on a black disc, it produces sound waves, giving vinyl its distinctive warmth, depth, and richness. Enthusiasts appreciate not only this but also the tactile and nostalgic nature of the format, emphasizing a tangible connection to the music.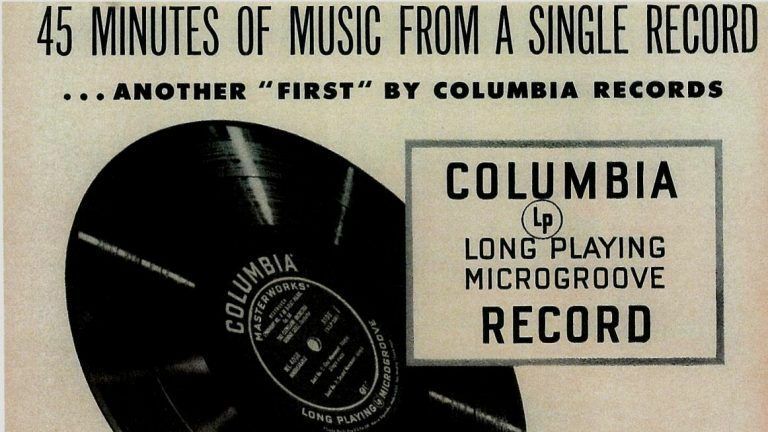 Several factors contribute to the exceptional sound quality of vinyl:
Sound Character: Vinyl records offer a warm and organic sound often described as more natural. The characteristic "analog" sound of vinyl results from the physical process of reading music with a needle that glides through the grooves of the record.
Extended Frequency Range: This extended range, compared to compressed audio files used in streaming, allows for more accurate reproduction of high and low frequencies in music.
Low Sound Compression: Vinyl records are known for their low sound compression compared to streaming files. This means that the sound is more dynamic and has a greater sound range, which can lead to a more immersive listening experience.
High-Quality Mastering: In the past, vinyl albums were often carefully mastered to ensure optimal sound quality on this specific medium. Proper mastering for vinyl pressing results in a more dynamic and organic sound. Many of these older recordings have been remastered and are still considered benchmarks of sound quality.
Streaming: Convenience, Variety, and Accessibility
Streaming has become a common way of listening to music, especially in the digital age. We can even speak of a streaming revolution. With the emergence of platforms like Spotify, Apple Music, and Tidal, millions of songs are easily accessible to anyone at their fingertips. The convenience and accessibility offered by streaming services are unparalleled, allowing listeners access to vast music libraries from any device with an internet connection.
However, the sound quality of streamed music faces certain challenges. While many users appreciate the convenience and accessibility provided by streaming, compared to vinyl records, the quality of the transmitted sound can vary.
Here are some features of streaming that affect sound quality:
Sound Compression Formats: Most streaming platforms use lossy compression algorithms for sound formats, such as MP3 (MPEG-1/2 Audio Layer-3) or AAC (Advanced Audio Coding), to reduce file sizes and ensure fast streaming. The degree of compression varies depending on the streaming platform, and only some offer higher-quality options such as lossless or high-resolution audio. Despite these improvements, inherent streaming compression limits the fidelity of sound compared to vinyl records, potentially resulting in the loss of some details and impacting sound quality.
Dependence on Internet Connection Quality: Streaming relies on a stable internet connection. If the connection is weak or unstable, it can lead to a decrease in sound quality.
Sound Optimization for Different Devices: Streaming platforms adjust sound depending on the device being used for playback. This means that sound may be optimized for headphones, Bluetooth speakers, or other popular devices. This optimization can affect sound quality but may not necessarily cater to audiophiles seeking the highest sound quality.
Comparing Sound Quality: Subjectivity and Context
Determining which format provides better sound quality, vinyl or streaming, appears to be subjective and depends on individual preferences. Vinyl enthusiasts argue that the format offers more authentic and immersive experiences by capturing the nuances and complexities of music. The physical, tactile nature of handling vinyl records contributes to their overall charm.
On the other hand, streaming services offer unparalleled convenience and variety. With instant access to millions of songs, curated playlists, and personalized recommendations, streaming platforms cater to the needs of contemporary listeners.
However, there is no doubt that the sound quality derived from playing a vinyl record provides unique musical experiences that are almost soothing to the ear. The most important aspect of vinyl is the nostalgic joy and emotional connection it brings to our lives.
It's worth noting that the quality of vinyl record playback depends on the equipment used. High-quality turntables, amplifiers, and speakers are crucial for optimal sound reproduction. Similarly, the quality of streaming can be improved by using high-quality headphones or speakers, but the sound listened to may still differ in terms of scale, color, and warmth.
Summary
The final assessment of the sound quality of vinyl compared to streaming depends on individual preferences and the auditory experiences sought by the listener. Vinyl music offers unique, authentic sound, warmth, and distinctive quality. On the other hand, streaming provides convenience, accessibility, and a wide selection of music, although it may involve sound compression and depend on internet connection quality.
Regardless of whether one stands on the side of vinyl records or streaming, the most important thing is to simply enjoy the music. Whether you reverently hold a vinyl record or start streaming on a platform, the key is to derive joy from the music and appreciate the diversity of available options.
Although streaming technologies are evolving to improve sound quality (offering lossless and high-resolution audio options), for those seeking a more tangible and authentic connection to music, vinyl records continue to hold a special place in their hearts and daily music experiences.