It is a vinyl record that comes with a Digital Authenticity Certificate, into which we have poured all our passion for sound quality. We have teamed up with masters of vinyl mastering, DMM master cutting and pressing to capture all the beauty of the music created by artists and producers in the studio. This is vinyl at its finest in both audio and print quality, additionally combined with modern technology such as blockchain, which allows for unprecedented possibilities in collecting.
GOLDENBLACK
DIGITAL VINYL™
It is a digital recording that is ripped directly from the DMM master in the studio where the matrices are cut. An extremely sensitive and precise needle, connected to the highest quality audio equipment, follows the diamond cutting knife directly during the ripping process. The result is an audio recording that is unaffected by any subsequent processing (such as plating or pressing). A novelty in the world of digital files is the use of blockchain technology and the NFT solution based on it. This allows you to own a digital file in the same way you own a vinyl record. But that's not all - if you pre-order GOLDENBLACK DIGITAL VINYL™, your cryptocurrency wallet address will be stored in this file, proving once and for all that you were the first to buy it.
Discover great sound. Experience a new way of collecting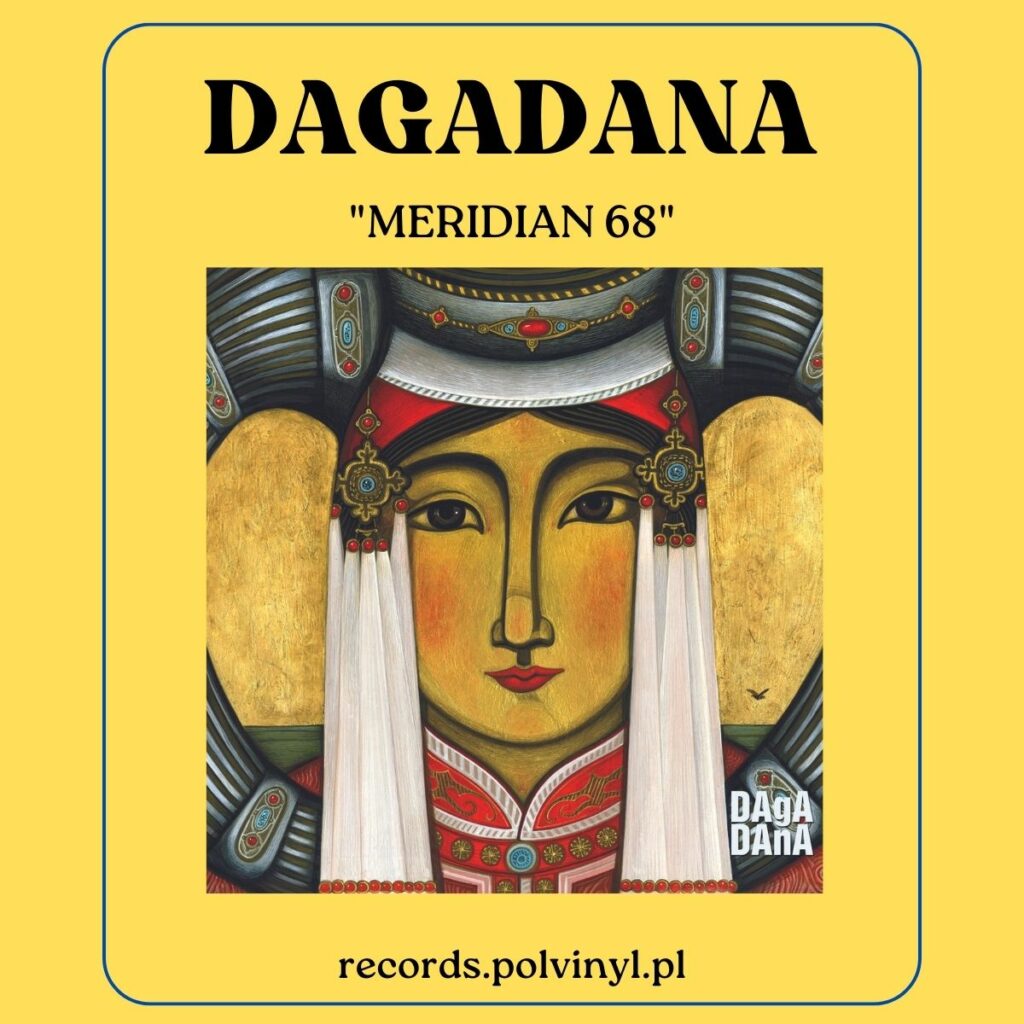 About the album
"Meridian 68"
"Meridian 68" is a unique album by the Polish-Ukrainian band Dagadana, which combines four cultures: Polish, Ukrainian, Mongolian and Chinese. On the album, the group turns to fresh interpretations of timeless folk music pieces, which sound a unique fusion of genres, mixing jazz, ethno and electronics.
The album includes traditional songs from various regions of Poland, Ukrainian and Lemko folk songs, Mongolian poetry can be heard here, as well as one unique song recorded in Chinese together with the Mongolian-Chinese band North Lab. "Meridian 68" was nominated for the "Fryderyk" award in the Album of the Year: Roots Music category.
Experience the collector's quality
A unique release and a noble sound: when you buy "Meridian 68" vinyl, you will receive two 180-gram 45 rpm LPs, pressed on black vinyl from 100% virgin granulate material. The album is accompanied by a beautiful anniversary booklet and four reprints of the cover artwork by Olga Kravchenko.