Blockchain and NFT
Modern technologies such as blockchain and NFT (Non-Fungible Token) create new possibilities not only for artists but also for their fans. An NFT token is a tool that changes the way people interact and collaborate.
Blockchain technology enables secure storage, transfer, and management of artists' copyrights and earnings. Through its application, an artist can have greater control over their creations and receive fair compensation for their use.
NFT tokens, which are a form of digital asset based on blockchain technology, offer artists the opportunity to create and sell unique works of art, music, or collectables. Fans can acquire NFTs representing their favourite songs or exclusive content, which holds exceptional value for them.
Interaction
The use of blockchain and NFT technologies can also enable direct interaction between artists and fans. An artist can create special NFTs granting access to exclusive content or events, offering them only to their most dedicated fans. This direct relationship with fans can generate additional revenue for both artists and fans while building strong bonds within the music community. An example of this is the music project of the publisher POLVINYL and the band Dagadana and their unique album "Meridian 68".
This special album by the Polish-Ukrainian band combines four different cultures musically: Polish, Ukrainian, Mongolian, and Chinese. The group explores fresh interpretations of timeless folk songs, creating a unique fusion of jazz, ethnic, electronic, improv, and world music.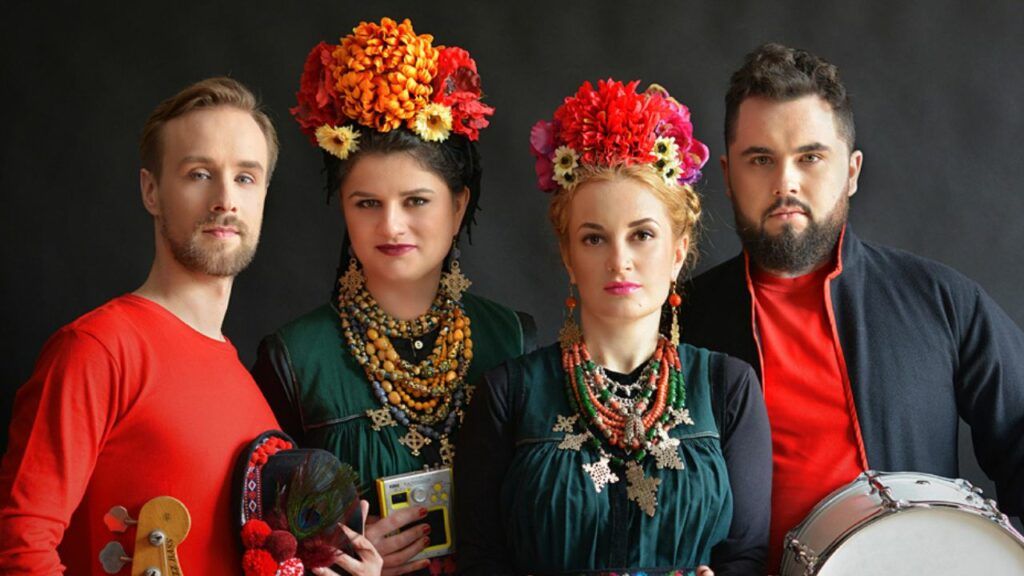 DAGADANA
Dagadana has been successfully blending elements from various cultures for fifteen years. Daga Gregorowicz (Poland) and Dana Vynnytska (Ukraine) founded it in 2008. Today, Dagadana is a quartet (with the addition of Mikołaj Pospieszalski and Bartosz Mikołaj Nazaruk) that occasionally expands with a brass section or even a symphony orchestra.
In 2019, Dagadana became the only band from Poland and Ukraine to perform at the legendary Glastonbury Festival in the UK, one of the world's largest music festivals. They have been featured in publications like National Geographic.
The group has performed in over 30 countries, including at the largest festival in South America and during numerous tours in China. Dagadana has played on a raft, in a mine, and even in the desert.
Web2
World Fans from the Web2 world will receive GOLDENBLACK VINYL™ of Dagadana's "Meridian 68" album, which includes:
Two 180-gram vinyl records, recorded at 45 RPM for better sound quality and dynamics.
Records were made sing DMM (Direct Metal Mastering) technology, with the copper matrix cut in the iconic Pauler Acoustics studio on a Neumann VMS-82 machine. This enhances the accuracy of reproducing information at higher frequencies and reduces the interaction between neighneighbouringves.
A specially designed box for this edition, containing a 16-page anniversary booklet and four reprints of graphics from the album cover by Olga Kravchenko.
A Digital Certificate of Authenticity (CCA), which is an NFT token encoded in a secure and immutable data registry using blockchain technology. It is inseparably linked to the vinyl record and verifies that the record's number corresponds to the order it came out of the pressing machine (so, number 1 is truly number 1 and not just a number on the box!). Furthermore, the CCA confirms the fan's involvement in the band's project and validates when they became a fan and started listening to the band (now you finally have proof that "you've been a fan before they were famous").
Web3
World Web3 fans will receive GOLDENBLACK DIGITAL VINYL™ of Dagadana's "Meridian 68" album, which includes:
Hi-Res audio files were copied directly from the DMM matrix, and processed with the EMT PURE BLACK cartridge, the EMT JPA 66 preamplifier, and the LAVRY AD 122-96 MX analog-to-digital converter;
File quality: 24-bit/96kHz (2 fs) with digitalization performed at the Pauler Acoustics studio;
Certificate of ownership for the digital version of the album;
PDF booklet;
5 NFT graphics related to the album
The Simples Music: Dagadana (4 NFTs).
Access to the download zone and bonus materials.

Unique NFT
The NFT token in this project is the key to "Open Sesame." By purchasing one token, you receive several others specially connected to the project.
Firstly, there are four NFTs of The Simples Music: Dagadana. What are they? They are a collection of famous digital stickers created by Konrad Kirpluk specifically for the "Meridian 68" album. These stickers also serve as NFT tokens.
Konrad Kirpluk, since 2013, has been creating The Simples and has collaborated with renowned global brands such as Nike, FootLocker, and Blizzard, making his artwork highly popular and desirable in the Web3 world.
Secondly, there are five NFT graphics related to the album, which are the digital versions of what Web2 fans receive as reprints.
Thirdly, there is access to the download zone and bonus materials, which only token holders of GOLDENBLACK DIGITAL VINYL™ Dagadana "Meridian 68" will have. And most importantly, with each NFT token associated with GOLDENBLACK DIGITAL VINYL™, its owner can freely manage it, meaning they can trade it in any cryptocurrency environment. Additionally, the buyer's cryptocurrency wallet address from the pre-sale will be permanently recorded in the NFT, proving that they were its first owner.
GOLDENBLACK (DIGITAL) VINYL™
POLVINYL has created a new brand for their released records: GOLDENBLACK VINYL™ and GOLDENBLACK DIGITAL VINYL™.
GOLDENBLACK VINYL™ is a vinyl record that comes with a Digital Certificate of Authenticity, embodying the company's passion for sound quality. Collaborating with vinyl mastering experts and using the DMM (Direct Metal Mastering) technique (Pauler Acoustics studio), the record's quality in both audio and artwork showcases the beauty of the music created by the artists and producers. It offers the best audio and print quality on vinyl, combined with modern blockchain technology, which opens new possibilities for collectors.
GOLDENBLACK DIGITAL VINYL™ is a digital recording directly copied from the DMM mother record in the studio that cuts the matrices. An extremely sensitive and precise needle connected to high-quality audio equipment follows directly behind the diamond-cutting knife during the copying process. As a result, the sound recording remains unaffected by subsequent processes such as galvanization or pressing. In the world of digital files, the use of blockchain technology and NFT solutions is a novelty. Thanks to them, you can own a digital file just like you own a vinyl record.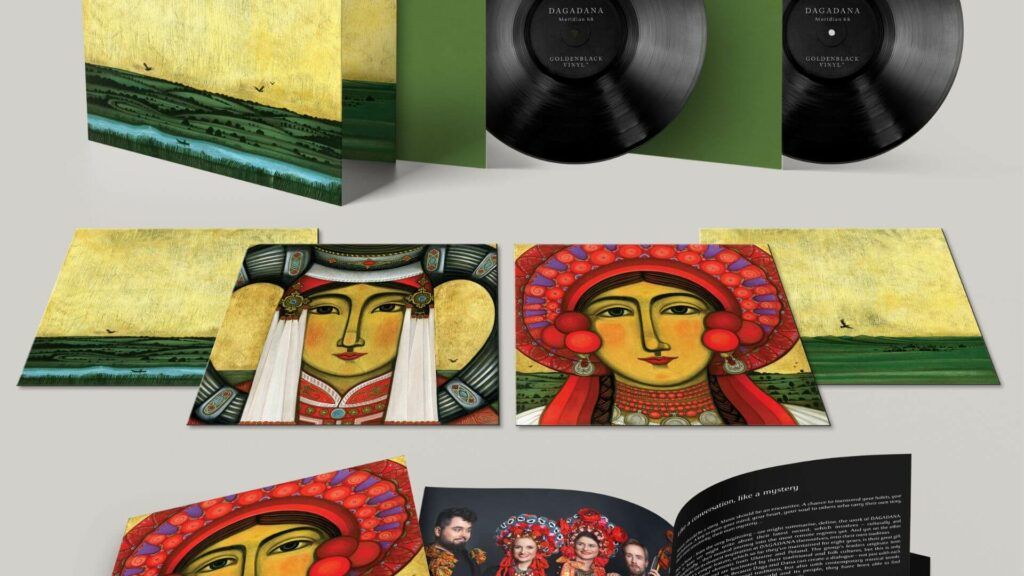 Is it worth buying?
Blockchain and NFT technologies open new possibilities for artists and their fans. They provide artists with greater control over their creativity and revenue streams, while offering fans the chance to acquire unique works and exclusive content. Utilizing this technology can increase artists' earnings and enable them to establish closer relationships with their fans. This is the purpose of the POLVINYL project and the Dagadana band. It is also a great treat for collectors.
I don't know if the Polish music market is ready for such solutions, but I know one thing: it's high time to be the first, to show that it is possible to connect different worlds in one project and offer something unique to everyone.
Go to polvinyl.pl/dagadana and become the owner of a unique album by the band DAGADANA.
---
Read more: Digital vinyl versus digital pressing. A new chapter of music thanks to technology?