In the ever-evolving world of music, new innovations emerge that not only transform how we experience sounds but also revolutionize the relationships between artists and their fans. One of such groundbreaking concepts is digital vinyl or digital pressing, a combination of artistic expression and blockchain technology.
Digital vinyl and digital pressing
It's no secret that music has accompanied humanity for centuries. However, in today's digital world, constant access to music, while undoubtedly convenient, doesn't always allow for a full immersion in the musical experience. This is where the concept of digital pressing steps in. It's more than just listening to a song; it's a unique package comprising full audio tracks, artistic visual works, and an exclusive community that brings creators and listeners together in one place.
But that's not all that digital pressing offers. At its core lies NFT (Non-Fungible Token) technology, which provides digital ownership certificates based on blockchain. Thanks to NFTs, every digital pressing becomes unique and limited. It's not just access to music; it's ownership of an authentic piece of digital art. The artist tokenizes their music, leaving a digital mark of their creativity for eternity.
One of the key features of digital pressing is that it merges creativity with technology, creating an entirely new dimension of engagement and relationships. For fans, this means delving into the world of their favorite artists in unprecedented ways. It's interaction and participation in unique experiences that deepen the bond between creators and their audience.
Digital vinyl, digital pressing and artists
Digital vinyl and digital pressing also offer a unique way of supporting artists. The funds generated from digital pressing and digital vinyl go directly to the creators, enabling them to further develop their passion and creativity. For fans, it's an opportunity to show support for artists they identify with, creating a symbiotic relationship between the creator and the audience.
It's worth highlighting that digital pressing isn't just about music. It also encompasses graphics, visual art, access to exclusive content for buyers, and a restricted-access community that accompanies each musical work through a single NFT. It's an understanding that music isn't just sound; it's also a story, emotions, and value expressed through owning this unique piece of art.
Digital vinyl example: DAGADANA band
Certainly, the question arises: What Does Digital Pressing and Digital Vinyl NFT Offer? What does this look like in reality? What lies behind the NFT token for digital pressing or digital vinyl?
An example of digital vinyl is the DAGADANA project by POLVINYL, associated with the release of the collector's album "Meridian 68." In this case, digital vinyl is more than just a digital pressing. This is a 100% digital record.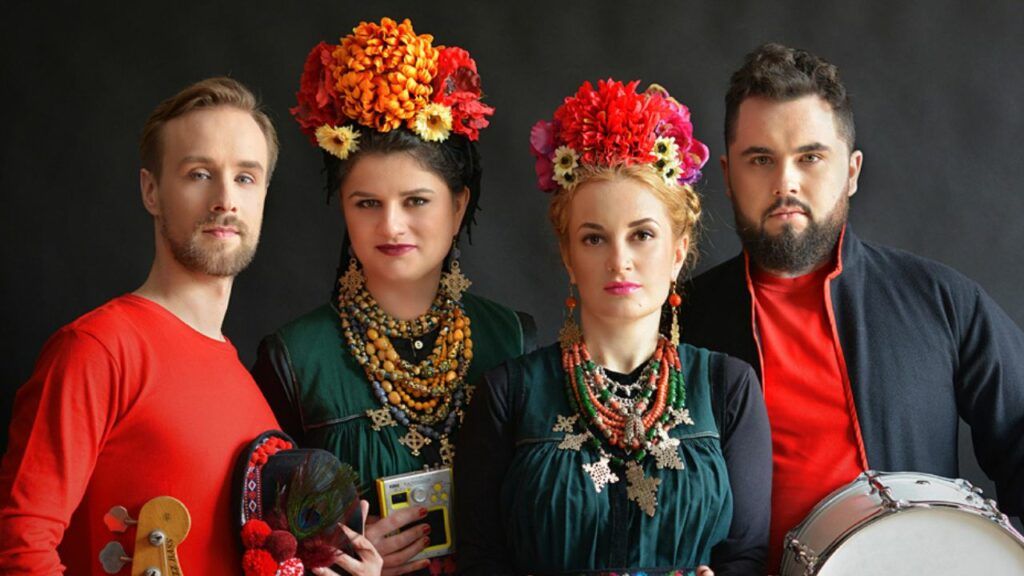 The concept of digital pressing and digital vinyl is nearly the same. The difference lies only in the quality of the provided files. While digital pressing uses standard files used for vinyl or CD recording, digital vinyl offers a virtuoso level of quality. Digital vinyl is dedicated specifically to fans who seek the highest digital audio quality.
Digital vinyl is a digital recording directly transferred from the mother DMM in the mastering studio. A very sensitive and accurate stylus connected to high-quality audio gear (an EMT JPA 66 preamplifier and a Lavry AD 122-96 MX analog/digital converter) moves along with the cutting diamond knife while the recording is being done. The EMT Pure Black cartridge is mounted on an EMT 929 arm. This results in an audio recording that is untouched by subsequent processes like electroplating or pressing.
When you purchase a digital pressing or digital vinyl, you can possess a digital album just as you would a vinyl record. What do you receive when buying digital pressing or digital vinyl?
Audio files [in the case of digital vinyl, high-res files copied directly from the DMM matrix in a 24bit-96kHz (2 fs) quality format];
Certificate of owning the digital version of the album;
PDF booklet (optional), if included in the physical vinyl package;
Graphics related to the album (e.g., cover art, dedicated images; for the DAGADANA project, digital artwork from the cover by Olga Kravchenko);
The Simples Music: Dagadana (4 NFTs). This collection of famous digital stickers, created by Konrad Kirpluk specifically for the "Meridian 68" album, also serves as NFT tokens. Konrad Kirpluk, creator of The Simples since 2013, boasts collaborations with globally recognized brands like Nike, FootLocker, and Blizzard, making his work highly popular and sought-after in the Web3 world;
Access to a download area and bonus materials.

Digital pressing example: Liam Gallagher
Another example comes from the platform SERENADE. I recently purchased Liam Gallagher's album "Knebworth 22" there. This is a limited edition of 2000 copies of the digital pressing. By purchasing this NFT, you receive:
a set of audio files that you can listen to or download (limited to 3 downloads);
a publicly verifiable ownership certificate that can be checked on https://polygonscan.com/ oraz
and two additional bonus tracks that were not originally performed during the concert.
You can feel the audience of 170,000 fans. What was yesterday is becoming today. Past fans meet contemporary fans, creating a collectors' community around Liam.
Liam Gallagher documents his triumphant two-day performances at Knebworth Park by releasing the live Digital Pressing album "Knebworth 22." Each limited edition Knebworth 22 Digital Pressing comes with a voice commentary from Liam Gallagher, describing his experiences associated with this legendary performance along with memories from fans who were in the audience and participated directly in this event.
"Knebworth 22" is a live album that allows every fan to relive or experience these iconic concerts for the first time.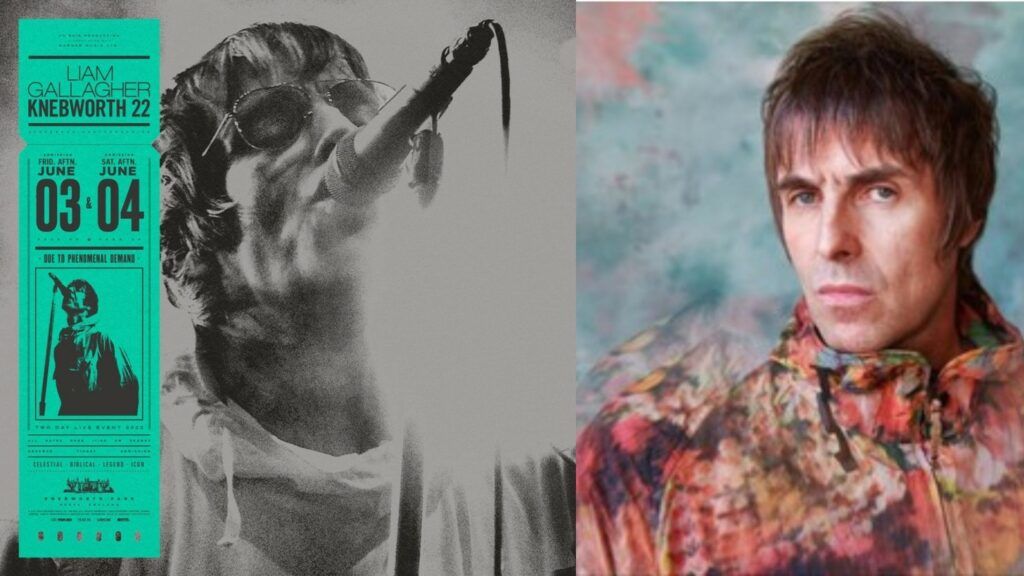 Other Examples
One cannot forget about Kings of Leon and their album "When You See Yourself" from March 2021. The band made history by being the first to offer their album as an NFT on the YellowHeart platform. The physical and digital releases of the album happened on the same day! (Read about it here and here)
At the same time, DJ and music producer 3LAU released his album "Ultraviolet" on fully digital vinyl. The album was available as an NFT and offered unique benefits like access to the artist's concerts and events, as well as a chance to win mysterious prizes (read more here]).
Innovation
Many artists worldwide, including Poland, still seem hesitant towards blockchain technology and its implementation, especially in the context of digital pressing and digital vinyl. The question is: why?
The current pattern is simple: CDs, with their cheap production and easy distribution, remain a popular medium. For many artists, especially newcomers, releasing an album on CD represents an achievement—a dream come true. Consequently, many focus on this specific format and don't always see the need to explore new, innovative paths. However, they do recognize the aesthetic and sentimental value of vinyl records and how vinyl collecting has become a true passion for many music enthusiasts.
The First Step
The materials for CD or vinyl releases show that we're close to making digital vinyl or pressings. All typical release music, images, and supplementary elements like writings, photos, and videos can be used to produce blockchain-based NFTs.
So, where's the problem? It might be linked to resistance to change and novelty in the artistic sphere. It might stem from concerns about technical difficulties or the associated extra costs. However, this doesn't justify further ignoring a new channel for both revenue and strengthening relationships with fans.
Conclusion
Digital vinyl or digital pressing is a new era in music that improves access to tracks and strengthens artist-fan relationships. It's not just another step in the evolution of the music landscape. This is a true revolution that transforms how we perceive and experience music today. It's an invitation to the world of digital pressing, where every sound and every note matter and every fan becomes part of something larger.
It appears that musicians' reluctance to use blockchain technology for digital pressing may derive from music industry norms. Digital vinyl, digital pressing, and other technologies let artists and audiences create, share, and enjoy music.
And, in conclusion, digital pressing or digital vinyl has a global reach, expanding the artist's fan base beyond existing boundaries. What more is needed? Openness to the new!
---
Read more: New possibilities for artists and fans. The example of the DAGADANA band.