Polvinyl is joining forces with acclaimed SP Records to bring vinyl lovers the prestigious Kult XLI release, consisting of a box, 4LP and album.
The edition, prepared for the 41st anniversary of the Cult band, will include four vinyl records featuring the most important songs from each decade. The "K" disc covers the earliest years – 1980-90, "U" – 1990-2000, "L" – 2000-10, and "T" – 2010-20. The last vinyl record will also include three brand-new compositions.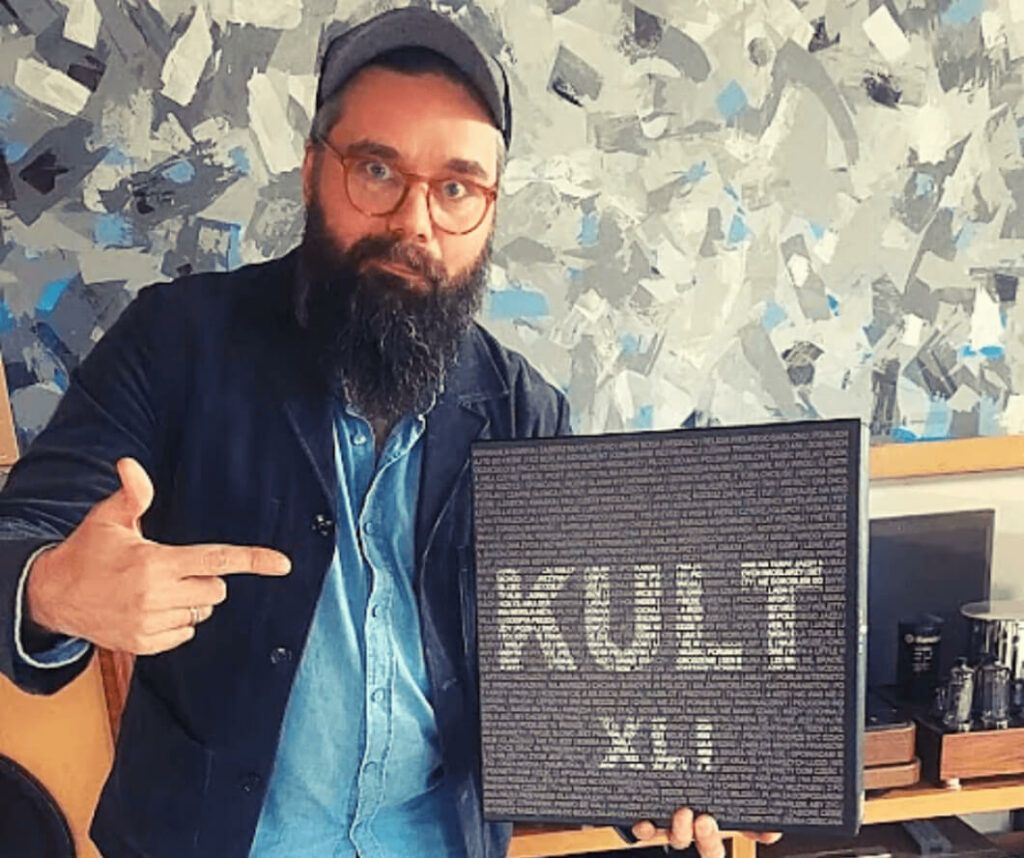 Tomasz Olszewski, CEO Polvinyl
Technically and sound-wise, the release will also present the highest standards:
New mastering has been prepared, which will unify the sound of the albums. Songs come from different eras, from different periods, from different records – so it is necessary to create a sonically uniform work, made up of songs that were recorded in different studios, by different sound engineers.
DMM technology was chosen to create the records (although lacquer matrices were also cut). DMM (Direct Metal Mastering) is – considered by many to be the most faithful – method of transferring what was recorded and produced to a vinyl record. It is cut in copper, and a diamond blade is used to make the cut (the cost of such a blade is more than €1,000 ). The copper matrix gives better control of the blade's traction, which avoids the grooves coming into contact with each other, or worse, their interpenetration in a wide base band – giving greater control over the sound result.
The records will be pressed on classic black vinyl – black granulate without any admixture of regranulate (so-called 100% virgin granulate) was chosen for production.
The box will consist of 4 full LPs (A/B/C/D/E/F/G/H) and an exclusive booklet – 1 LP in each quarter. Along with the first "K", the unique BOX will be given to the customer as a gift, as a supplement to the LP, then in each subsequent quarter another LP, and the last "T" – with a booklet (about 200 pages).
The booklet will contain photos… no, not of the band, but of fans. People who have lived their lives with the Kult band and have a history related to it.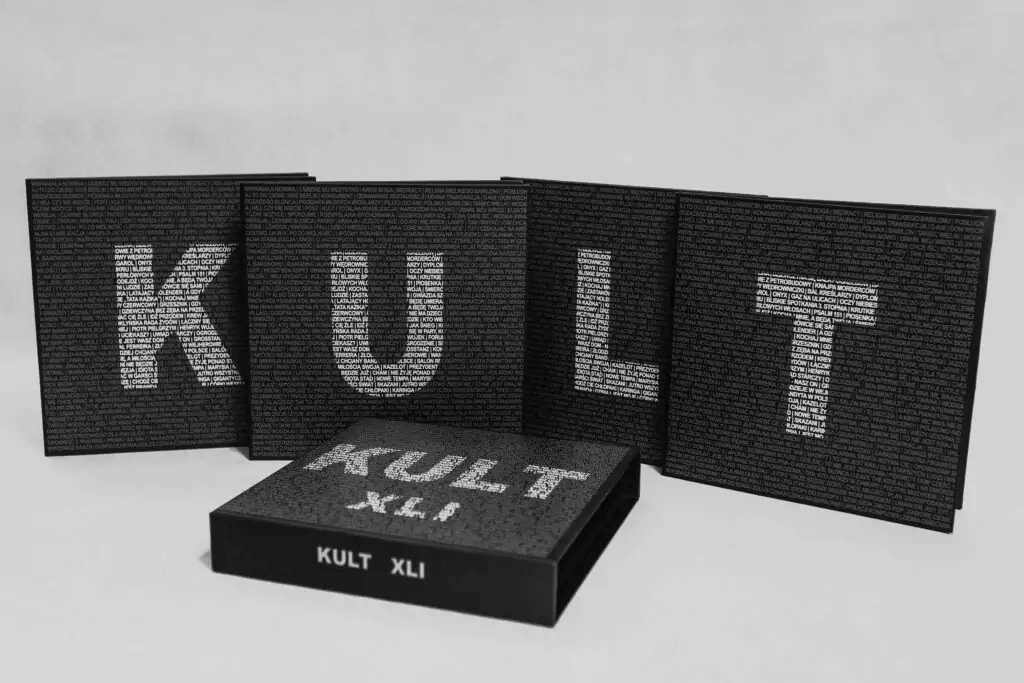 Subsequent albums will be available for purchase quarterly, and the four-disc album will be pressed in an edition of about 4,000 copies (16,000 LPs).